R.L. Mathewson – a self-published New York Time's Best-Selling Author (as of August 5th, 2012) who Apple iBookstore calls "a break out author" – is now saying...
"I've decided to distribute all future
books solely through Smashwords"
Keep reading this page, to learn the following:
Is Smashwords a better place to publish than Amazon? These startling facts will surprise you...


How to get your books included in listings with the Apple iBookstore, Barnes & Noble, Diesel eBook Store, Kobo, Sony, Blio, plus two mobile phone "app catalogs" – for free, without doing the work yourself!


What best-selling authors claim you MUST do to sell thousands of copies of your work... especially if you are not famous and not a top marketing expert. This tip is only two words!


The 7 signs you have an "invisible book" and what to do about it


How to catch the eye of a major retailer so they'll select your title!


How to get your book FULLY distributed, at no charge?


Dear Self Publisher,
One month and two days after she became a New York Times best-selling author, R.L. Mathewson was asked in an interview...
"How did you discover Smashwords, and how has it assisted your publishing and distribution strategy?"
R.L. Mathewson then said, "I discovered Smashwords by accident. I couldn't find a way to self-publish through Borders.com, so I contacted customer service and was directed to Smashwords.
"Publishing through Smashwords has made the process of publishing really quite easy. I still self-publish through Amazon.com and B&N for my older books, but for iBooks, Kobo, etc., I find it easier to go through Smashwords. It saves me a great deal of time and if I have a problem, I found that Smashwords customer service is really helpful. That's a huge plus for someone who publishes on her own.
"With the new improvements that they've made, I've decided to distribute all future books solely through Smashwords for distribution to Amazon.com and B&N to further simplify the process."
Another happy author has said:
"Ignore Smashwords at your peril"
Amazon is 2,000 times larger than Smashwords.
Amazon owns 60% of the ebook market.
So why is R.L. Mathewson jumping ship and going to Smashwords? Why are successful authors like Ruby Barnes saying, "Ignore Smashwords at your peril"?
What does this little company have going for them that authors don't see in other options? Let's hear from the authors themselves...
Commercially Successful Authors
Reveal One of Their Secrets...
Would you like to know how best-selling authors say you too can enjoy the benefits of being a successful writer?
Here's their tip: Maximize distribution!
"Distribution" is the process of making your book available for sale at MAJOR ebook retailers.
Follow this logic.
In a recent reader survey, people said nearly HALF of all books they purchased were as a result of "random browsing." People don't usually know in advance what books they're going to buy BEFORE they walk into the store.
Therefore, you can NOT be famous, NOT have the best marketing, and NEVER have written a book before....
...but STILL sell thousands of copies of your book just because it's fully distributed. Since there are more chances it will be sold, it sells more.
This is great news, IF you have a valuable book.
IF your book is not good and better served as kindling to a fire, then full distribution won't help you.
According to Smashwords founder, Mark Coker, "Smashwords is the largest distributor of indie (a.k.a. "self-published") ebooks. We distribute ebooks to online retailers such as the Apple iBookstore (32 countries), Barnes & Noble, Sony, Diesel, Kobo (multiple countries), Baker & Taylor (the Blio platform and Axis360 library service), and many others."
Are your books in 32 countries? Or...
Do you have an "invisible book"?
The "invisible" book rarely sells any copies.
Readers ignore it.
Invisible books are "stuck in the mud." Because they're not selling, they don't benefit from the retailer's automated merchandising algorithms. Readers are reluctant to take a chance on them.
Most books that fall into the invisible book category usually face one or more of the following problems:
A) Lacks a critical mass of reviews at retailers or has only poor reviews.
B) Poor cover design.
C) Poorly edited.
D) The story (or the information, if non-fiction) is weak.
E) The book is improperly priced.
F) The book is improperly categorized.
G) The book isn't distributed to the major retailers.
Here is the solution for an "invisible" book...
How To Self-Publish With Smashwords
Today is a special day because it's time for we authors to make a comfortable pilgrimage to Smashwords. That's the topic of discussion in our new release: "Self-Publish With Smashwords".
You get an instant download for these 8 videos:
Video 1 – Intro
Video 2 – New Smashwords Account
Video 3 – Smashwords Website
Video 4 – Publishing Your eBook
Video 5 – Common Formatting Issues
Video 6 – Changing Publishing Options
Video 7 – Smashwords Affiliate Program
Video 8 – Ten Useful Publishing Resources
How fast can you earn your investment here today in book sales? You should be able to do it quickly when you consider...
Libraries and Retailers Now
Have Access to Buy Your Books!
Smashwords has two mobile phone "app catalogs" and one Premium Catalog sent to brick-and-mortar book stores. You can even offer special pricing to libraries and retailers!
Does Amazon do this for you? No.
So imagine what will happen when you pass your books to Smashwords instead. It goes from your desktop to over 32 countries – millions of people may see it!
You learn more about how to get your books into these catalogs, pricing ideas, affiliate programs, and more inside "Self-Publish With Smashwords".
Until you get your copy, let me go ahead and tell you...
How To Catch the Eye of a Major Retailer
so They'll Select Your Title for Resale!
When most people walk into a bookstore, they have no idea what book(s) they're going to buy (if any). The browsing is half the fun!
And the same is true for retailers. The best way to get a person or a retailer to buy your book is, first...
1) To put your book in front of the potential reader
Duh, right?
But how are you going to get your book in front of one of the "big stores?"
And second...
2) Have a book cover image that makes the reader want to open the book!
Now haven't we been talking lately about how important your book cover is? It's your prime real estate to sell readership.
You'll learn more ways to boost readership and sales of every book you write in "Self-Publish With Smashwords." Try it today at no risk to you – I don't want you to risk one red penny to try this process for yourself.
Download "Self-Publish With Smashwords" today and use it for the next year! Until you get your copy, let me share with you...
How To Get Your Book
Fully Distributed
You COULD go to each individual store, like the Apple iBookstore, and then use that store's platform to get your ebook listed. But that takes a lot of time AND not all of the stores have self-publishing platforms.
OR you can create a Smashwords account and they'll do it for you. Each retailer has unique requirements for your book "file and metadata." Smashwords takes your book and formats it to work at all locations possible.
Make Smashwords your greatest sales tool, your finest book distributor, a friend who works 24/7 to get your book into as many hands as possible. You and Smashwords become great friends with "Self-Publish With Smashwords".
You can now try "Self-Publish With Smashwords" for less than dinner out with the family. This product is an absolute bargain when you consider how quickly your publishing empire can flourish with Smashwords as part of your overall marketing plan.
I promise you MUST experience higher book sales over the next 30 days than you've ever had before!
I guarantee you MUST increase your odds of "breaking out" as an author and attain more fans and readers than you ever thought possible!
I swear to give you all the training, tips, and secrets inside "Self-Publish With Smashwords" that you can watch it and start getting results TODAY.
Imagine. By this very evening you can be on your way to become a more famous, prolific, appreciated, recognized author in any field you choose – for the ridiculously small amount of money I am asking for this product...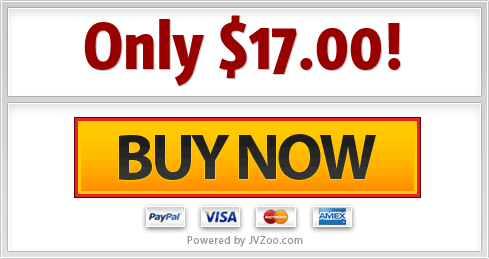 30-Day 100% Money-Back Guarantee
If you are at all concerned about whether we will be able to deliver on our promises or not, we do offer a 30-Day Money Back Guarantee on this offer.
If you decide that you want to take advantage of our Money-Back Guarantee, simply send an email to our support team at
support ~at~ thephantomwriters.com to make your request.
Please allow us up to 72-hours to process your refund request, as we do have lives off of the Internet too.
Also be advised that if you file a dispute with PayPal concerning your purchase of our products, our money-back guarantee offer will become null-and-void, and we will fight all disputes and chargeback requests processed within PayPal, with the intent to win the dispute.
Get Your Copy of this
Excellent Training for Only...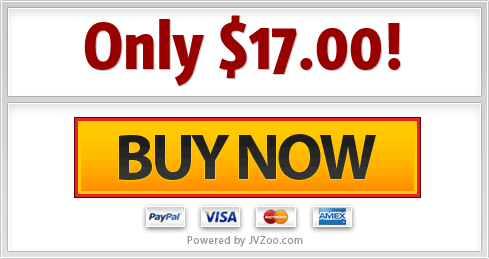 P.S. If for any reason you decide that you would like a refund on the product "Self-Publish With Smashwords", then drop us a quick note at our SUPPORT EMAIL address at: support ~at~ thephantomwriters.com.