All book authors and publishers should be doing this...
Explode Your Digital Book Sales
Quickly and Easily Using This
Simple Kindle Marketing Blueprint!!
Work Smarter!!! Not Harder!!!
Reap The Rewards For Years To Come!!!
Uncover a

Really Powerful Free Promotion Strategy

that Will

Increase Sales

for both Best-Selling Authors and New Authors;

Plus...



Understand 3 Marketing Tools That Most Publishers Already Use, But Could Use Better... Examples Are Shown and Explained...

Discover How To Turn a Few Extra Steps Into

Huge Financial Rewards

with

Long-Term Results

...

And Much, Much More...
Small Investment... Huge Rewards...
Dear Kindle Book Authors,
If you do not yet know Bill Platt, here is what you should know...
Bill Platt has been writing for profit online for over ten years, first as an article ghost writer, and beginning in 2006 as a book ghost writer. In 2004, Bill began working with individual authors to help them promote their books online.
Then in 2011, Bill stopped ghost writing for others and started creating books and products for his own profit.
Bill Platt has been teaching writers and book authors how to successfully improve their sales and income for more than a decade...
Increasing Your Book Sales Is Always Tough...
Unless You Have a Clear and Solid Plan of Action
The cards are stacked against you...
KDP Select Free Giveaways are not as powerful as they once were;
Amazon reserves their top search results for books that are already best sellers in their categories;
With nearly 1.5 million books currently available in Amazon, it is hard to make your books stand out in the crowd...
Unless you can find a way to:
Get your existing customers to buy more of your books; and
Deliver more customers to your book sales pages...
You may never:
Earn your living solely as a writer;
Experience the pride of becoming a best-selling author; or
Enjoy the lifestyle of a professional writer...
In this product, Bill shares what he considers to be one of his most effective book marketing strategies...
Introducing...
Bill Platt's
"Dynamic Kindle Marketing"
Boost Your Kindle Book Sales
by Following This Simple Blueprint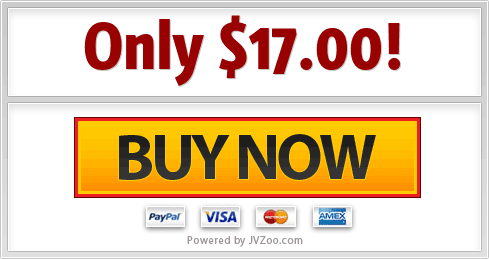 See What Reviewers Have Said...
Amy Harrop said: This is a great strategy that is easy to implement and can create powerful results.
Steve Smith said:
Just downloaded and read. Brilliant ideas and very clever concepts which I'll be adopting ASAP.
Great report Bill! Highly recommended.
Michelle Spiva said:
If you are wanting a simple course on how to promote using Kindle that is good for newbies or those short on time to learn intricate promotion strategies, I would suggest getting Bill Platt's Dynamic Kindle Marketing.
It's easy to follow PDF that shoots straight from the hip and a quick introduction that helps you set up a marketing strategy that works. Written in a common sense approach, geared toward non-fiction/ how to books but can work for either non-fiction or fiction with slight modifications, this is a great tool to have to get up and going to promote and get book sales.
Teresa Miller said:
Bill Platt is someone that I look to as an absolute expert on the topic of book marketing. He has written a new guide for authors with some very detailed strategies for using links within your Kindle books (within Amazon's TOS) to really ramp up your earnings from each book.
If you want to do everything you can to increase your book income, you'll find some things inside of Dynamic Kindle Marketing that I haven't seen elsewhere.
Bill covers all of the types of links you should be using in your books, AND the types that you aren't allowed to use. In fact, the section about Amazon's TOS is very thorough and may be worth the price of admission just for that.
One thing that I always like about anything Bill does is that he is very thorough, and he explains things very well. ... Okay, that's two things, but both are equally important, in my opinion.
Unknown Author to Respectable
Sales in 30 Days or Less?
Yes, you can...
You can stack the deck in your favor!!
You can start generating book sales quickly, even without customer reviews...
You can start increasing your book sales and royalties, without using KDP Select...
You don't have to wait until you are an Amazon Best Seller to start making money as a book author...
"Dynamic Kindle Marketing" is not a trick or a loophole...
It is something that could continue to increase your book sales and royalties for years to come...
In One Hour, You Will Know
Exactly What You Should Be Doing...
"Dynamic Kindle Marketing" is a 50-page PDF, and for most people, it can be read and understood in just about one hour...
Laid out like the next great murder mystery, Bill stacks the "evidence" one step at a time, to make sure you fully understand each part of this process... Only when he is satisfied that you will understand the first step, then he lays the foundation for the next step in his processes...
When you have finished reading, you will know precisely the first thing you should do, the second thing you should do, and the third thing... You will have a plan for action that you can understand and follow with ease...
In chapter 2, you will be shown how you can increase your per book earnings...
In chapter 3, you will be given a walk-through of the pertinent Amazon Terms of Service...
In chapter 5, you will be introduced to the first three important steps you can take to increase your Kindle book sales...
And in chapter 6, after having read five chapters worth of foundational materials, you will learn how to create dynamic growth in your Kindle book publishing business...
"Dynamic Kindle Marketing"
Could Literally Help You Increase Your
Kindle Publishing Earnings Exponentially!!
Step-by-Step, you will discover How To:
Increase the money you can make from each title;
Sell more books;
Stay within the Amazon Terms of Service;
Build on your successes;
Attract more prospects to your book titles;
Quickly reach the Amazon Best Sellers lists.
You will find a Kindle book marketing strategy that You Can:
Fully understand after reading it.
Implement its first, second and third step in a few hours or days, depending on how many books your currently have posted on the Kindle website.
Turn on the powerhouse fourth step in just a few hours.
Use to significantly increase your book sales and earnings.
Imagine the Possibilities...
The only "required" cost of implementing this marketing strategy is the cost of this report and the time you spend implementing the strategies described.
Although you can implement this entire system for FREE, Bill will show you how you one paid method, should you choose to use it, to accelerate your results... And, he will teach you how to reduce your overall costs...
The time to implement this system will only be a few hours, depending on how many books you currently have on the market, and the rewards this system will deliver to your bottom line will far exceed the cost of the time that you will spend implementing this strategy...
This is a strategy that you can improve upon over time, and every time you put it to work for you, you will see positive sales growth in your Kindle book publishing business...
It is very likely that this marketing strategy will produce the highest Return On Investment (ROI) of any other marketing strategy that you might use to promote your Kindle books...
Frequently Asked Questions
Q: Does this system rely on search engines?
A: No. It has nothing to do with search engines.
Q: Is this a strategy that I can use, even if I don't currently have very many sales (or if I already have a lot of sales)?
A: Yes. This report will describe a three-step process.
The first focuses on using your books to sell more books. The second focuses on increasing your earnings from the first step. And the third step will show you how to get FREE advertising for your book, in front of targeted consumers who will be very likely to buy your book.
The third step will help you sell more books, regardless of whether you are currently selling no books or whether you have a book that is currently on Amazon's Best Seller list.
The beauty of this system is that the third step (the most important step) can be scaled up, as you are willing to do so, using the Free Approach or the Paid Approach.
Q: Is this product different from "Professional Kindle Marketing"?
A: Yes. Professional Kindle Marketing was a "general book marketing" product describing a number of marketing strategies that you should and could use when marketing your books.
Dynamic Kindle Marketing takes an idea that was briefly touched on inside of the Professional Kindle Marketing product, and expands it from one page to about 42 pages of fresh content explaining the method and related concepts in greater detail.
Don't Let Uncertainty Keep You
From Taking Action NOW!!
If you are at all concerned about whether we will be able to deliver on our promises or not, we do offer a 30-Day Money Back Guarantee on this offer.
If you decide that you want to take advantage of our Money-Back Guarantee, simply send an email to our support team at
support ~at~ thephantomwriters.com to make your request.
Please allow us up to 72-hours to process your refund request, as we do have lives off of the Internet too.
Also be advised that if you file a dispute with PayPal concerning your purchase of our products, our money-back guarantee offer will become null-and-void, and we will fight all disputes and chargeback requests processed within PayPal, with the intent to win the dispute.
Put Your Hands On
"Dynamic Kindle Marketing"
You will never really know how much you need this information, if you don't buy a copy for yourself today...
If, after reading "Dynamic Kindle Marketing", you decide that you will not be able to profit from this information, I will encourage you to ask for a refund.
If I am not giving you real value, then I won't want to keep your money.
You want to sell more books, right?
This product will show you precisely how you will be able to sell a lot more books, on command.
So, go ahead and click the BUY button NOW... And in the next few days, you will be able to start reaping a life-time of rewards from "Dynamic Kindle Marketing"!!
You will be glad you did!!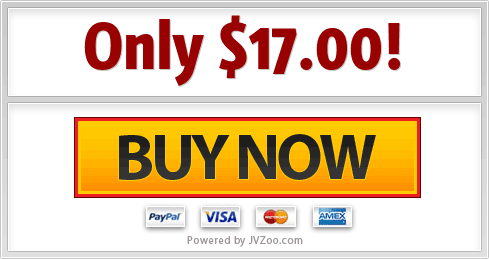 Bill Platt
Ponca City, Oklahoma

P.S. If for any reason you decide that you would like a refund on the product "Dynamic Kindle Marketing", then drop us a quick note at our SUPPORT EMAIL address at: support ~at~ thephantomwriters.com.