For people who have said to themselves, perhaps more than once, "Enough with this basic training! I know how to make ebooks. But, for the life of me, would someone show me how to make more money with what I've already done and...
...INCREASE BOOK ROYALTIES ALMOST OVERNIGHT!"
Keep Reading Below Because:
Publishers reveal how they increase Amazon royalties by 306.1% from ebooks they've already made (without selling more ebooks)...


You learn how to take advantage of readers who hate ebooks and wouldn't buy them unless you put a gun to their head...


See how to create an entirely new income stream of royalties TWO-TO-THREE times larger than you currently have... in less than one evening...


If you have published even one ebook (or plan to), then this will be one of the most profitable messages you ever read.
Two publishers now say there is a way to, literally, in one evening, increase your Amazon royalties up to 306.1% -- maybe less, maybe more.
How?
By giving your readers a new option. All you do is turn your ebook into a physical book. In many cases, but not every case, you'll make more royalties AND keep the same profit margin (because it won't cost you any money out-of-pocket).
As an example, Jay Boyer has an ebook in the dog training niche. Do you know much about the dog training niche?
You don't? Well, let me tell you...
It's saturated. There are lots of substitute products, competitors, other options. But Jay manages to pull $49.00 per month in royalties from that single ebook. And guess what happened when he gave the customer an alternative and offered a physical book...
Royalties Went UP 306.1%
In fact, the same month he made $49.00 in royalties for the ebook, he made $101.00 in royalties from the physical book.
John S. Rhodes, a #1 best-selling author and publisher, said, "...several of my physical books have earned 2-to-3 times more royalties (every month) versus the ebook version."
But Why Such a Big Difference?
Often, you get the same or even more royalties for a physical book. And think about it. There is a class of reader who finds it difficult to change from physical books to ebooks.
They would just rather have the touch-able, smell-able paper in their hands. Plus...
Physical books don't require software, batteries, an Internet connection, a computer, or any electronic device.
They can't be deleted, they don't break, they won't melt, a hot car interior won't hurt them, and, at-a-glance, no would-be thief thinks to steal them.
And now you say...
"But It's Hard to Make Paper Books!"
Really. Are you kidding?
It is not hard! I know because I've just went through this product:
How to Get Your First Book Published on CreateSpace
With this training program, you will get step-by-step video tutorials that show you everything you need to know to be able to publish your first print book by tomorrow.
First, you create a new account with CreateSpace.
Then, you set up the interior of your book. Do you want white pages? Or cream? And what size would you like it? You get free templates for every size, so setup's a breeze.
Then, you move to the book cover. Did you know CreateSpace has built-in images, fonts, and design templates? You don't need outsourcers. You just need a mouse to point and click with. It's as easy as knowing what you like and what you don't.
You see how to get a free proof copy and then list your book in Amazon and the CreateSpace eStore. Stacey shows you how to customize what readers see about your book in the eStore.
Then, she teaches you how to setup your royalties.
You see how to track sales, get reports. And when do you get paid? How often? You learn that too.
And why stop with books? CreateSpace makes CDs, MP3s, DVDs, and video downloads... you learn to take advantage of this service in Video 8.
Helps You Make Vital Decisions - Easier, Quicker, Better
In a survey to customers, 100% said they could easily follow along with the instructions in these videos. That's important to us because we want you to succeed, to use these videos, to become the author of a published paper book.
Don't Miss This Opportunity to Discover How To
Use CreateSpace to Create Print Books
If you act right now, you get all eight videos for "How to Get Your First Book Published on CreateSpace".
The videos included in this package are as follows:
New Account Setup
Adding a New Book to Your Account
Interior Book Setup
Book Cover Setup
Book Review
Distribution & Pricing
Sales & Marketing
Wrap-Up
30-Day 100% Money-Back Guarantee
If you are at all concerned about whether we will be able to deliver on our promises or not, we do offer a 30-Day Money Back Guarantee on this offer.
If you decide that you want to take advantage of our Money-Back Guarantee, simply send an email to our support team at
support ~at~ thephantomwriters.com to make your request.
Please allow us up to 72-hours to process your refund request, as we do have lives off of the Internet too.
Also be advised that if you file a dispute with PayPal concerning your purchase of our products, our money-back guarantee offer will become null-and-void, and we will fight all disputes and chargeback requests processed within PayPal, with the intent to win the dispute.
Get Your Copy of this
Outstanding Training for Only...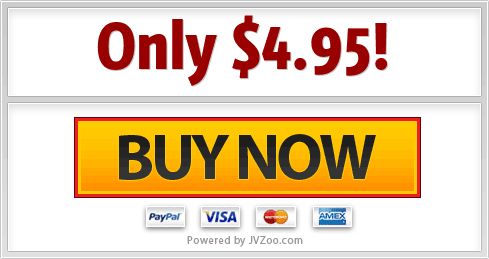 P.S. If for any reason you decide that you would like a refund on the product "How to Get Your First Book Published on CreateSpace", then drop us a quick note at our SUPPORT EMAIL address at: support ~at~ thephantomwriters.com.