Your Book Cover Design Could Make OR Break Your Book Sales...
Who Cares If You Can Get
Your Book Cover Made for $5 on Fiverr?
If You Have To Wait Ten Days
For a Less Than Perfect Book Cover...
How Is That a Good Thing??
I have been there myself...
I have hired the Fiverr provider, who waited ten days to cancel my order;
I have hired the Fiverr person, who has sent me images that were so UGLY that I would have been embarrassed to use them on my books (If I had wanted ugly book covers, I'd of just slapped a picture of my mother-in-law on the front cover of all of my books!);
I have even paid for extra Fiverr gigs to be sure that I got the PSD-file that was never sent to me...
Fiverr vendors are hit-and-miss, and we can waste a lot of time messing with the "misses!!"
They say "money loves speed," and I have to agree. I hate waiting on someone else to do my image work for me... I'd rather just jump in and do something myself, so I can finish my existing project and move on to the next one.
Of course, Fiverr is great for those folks who don't have any other choice but to rely on people who are getting paid $4 per gig.
But, let's be honest with each other...
If you had other options, would you still want to work with Fiverr sellers?
Me neither...
Sometimes, The Only Difference
Between a Best-Selling Book and One
That Collects Dust on the Bookstore Shelf
Is The Book Cover Design!!
Unfortunately, coming up with that design that sells more books is tough for anyone who doesn't live and breathe graphic design...
Like maybe you... And definitely me!!
For some of us, it is extraordinarily difficult just to find colors that match, let alone put together a book cover design that will stand out in a crowd.
Like it or not, your book will be judged by its Cover Image, and in most cases, you will only get ONE CHANCE to make a good first impression.
By using a Book Cover Image that attracts the attention of shoppers and generates a click to your book sales page, you will have more opportunities to sell your books to the people who might want to buy them.
The trick is to create Book Cover Images that look like they were designed by a professional graphic designer, like the samples you will see below...
Which is why these ready-made Book Cover Templates will make good sense to the average book author.
A Simple Solution to a Big Problem...
These 25 Book Cover Templates were created by a professional graphics designer FOR OUR USE. Each one provides a solid starting point for anyone, and I do mean ANYONE, to create Book Cover Designs that will stop traffic and win eyeballs.
The templates in this package are 300 DPI (dots per inch), and they were created as 625x1000 layered images. What this means in the real world is that these are high-resolution images that will allow you to edit the individual pieces that make up the whole image, without messing up other elements within the image.
Each of these 25 beautifully designed Book Cover Templates can be loaded into either Adobe PhotoShop or the free image-editing software called Gimp.
All 25 templates included in this package are stored as PSD files. This package also includes a short PDF file that will let you look at all of the template designs side-by-side, before you open your chosen image-editing software.
A big advantage in picking up this package is that you will be able to use these beautiful Book Cover Templates over and over again to create attractive and effective Kindle Book Cover Images, for many years to come.
Sample Book Cover Template
Any Selected Kindle Book Cover Template
can be Customized for Different niches
with Different Images, Color, Fonts, etc.,
as shown below...

Sample Covers created using a single Template.
With this package, YOU WILL GET
25 Unique & Attractive
Kindle Book Cover Template Layouts
You will literally be able to create
Hundreds of Unique Kindle Book Covers
by selecting different Images, Colors and Fonts
within these 25 Book Cover Templates
See ALL 25 Designs Below
All Templates are formatted for 300 pixels Resolution,
and they are all in Kindle-recommended width & height...
If you don't have Adobe PhotoShop, you will still be able to use these templates if you download the Free, Open Source, Image-Editing and Graphics software called, Gimp.
Stop Making Kindle Book Covers That Suck!!
If you are looking for High-Quality, Professionally-Designed, Book Cover Templates, then this package will certainly provide you exactly what you want and need.
Here is what you get in this package:
25 PSD Template files;
A PDF file contains list of Templates with PSD file names;
30-Day Unconditional Money-Back Guarantee.
"Professional Kindle Book Cover Templates"
will be made available for Immediate Download,
after you have completed this purchase...
These Book Cover Templates are Yours...
For Less Than 20 Cents Per Template...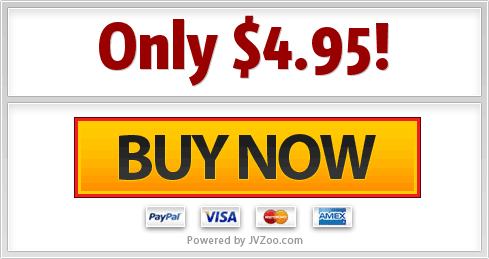 Your Rights: You get personal use license to use this Book Cover Template Package for yourself or your graphic design clients. There are NO Resale, Master Resale or Give Away Rights included with this product. You will not be authorized to sell or giveaway this product to others.
30-Day 100% Money-Back Guarantee
If you are at all concerned about whether we will be able to deliver on our promises or not, we do offer a 30-Day Money Back Guarantee on this offer.
If you decide that you want to take advantage of our Money-Back Guarantee, simply send an email to our support team at
support ~at~ thephantomwriters.com to make your request.
Please allow us up to 72-hours to process your refund request, as we do have lives off of the Internet too.
Also be advised that if you file a dispute with PayPal concerning your purchase of our products, our money-back guarantee offer will become null-and-void, and we will fight all disputes and chargeback requests processed within PayPal, with the intent to win the dispute.
Get Your Copy of these
Book Cover Templates for Only $4.95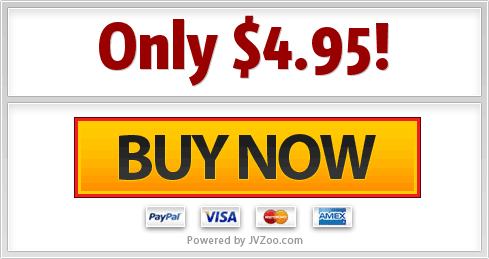 P.S. If for any reason you decide that you would like a refund on the product "Professional Kindle Book Cover Templates", then drop us a quick note at our SUPPORT EMAIL address at: support ~at~ thephantomwriters.com.