Announcing a money breakthrough for all authors published on Amazon...
"If You Can Talk About Yourself,
I Can Show You How To Sell More Books!"
In the Next 3 to 5 Days,
You Can Begin to Increase Sales for All Your
Amazon Books Just by Being Friendly & Pleasant...

Here's Exactly What To Do...
Dear Self Publisher,
I've found a way for you to immediately make more money from your books (if they're sold on Amazon).
Today, you'll see how to almost instantly increase your book sales in the next 3 to 5 days. All you'll have to do is tell stories about yourself and follow my instructions.
Use This Free Service to
Boost Sales for All Your Books
By using a free service provided by Amazon, you can boost sales for all your books. I've never seen anything like it before.
I don't want to take much of your time. Since the deal I'm about to offer you is so ridiculously inexpensive, I just want to tell you exactly what it will do for you – and then put it in your hands risk-free!
Leverage Your Gift for Gab to
Build Your Audience and Sell More Books
This course is called "Leverage Author Central." I'm going to let you download all 7 videos today without risking a penny of your money. Here is just a sample of the many fascinating tricks you'll learn:
Boost sales with samples! How to let readers sample sections of your books, buy your books in one click, and even get Amazon to improve where you rank for keywords – all in a matter of clicks. Watch video 4 now!


The Secret Of "Book Extras." How to suggest all your books to readers who may enjoy them. Amazon will do this for you! Video 4 tells you all about it.


Insider Information! How to get Amazon to "open up" and show you the "extra" sales data they normally hide. It's 100% free. Even see sales by geography across the United States. Video 5 holds the key!


How do you compare? See and track how your book sales rank among Amazon's other authors. See video 6 right away.


Here's What You're Getting Today...
"Leverage Author Central" is an expose on a simple way to do something one time... and it pays you forever. By the end of the evening, you can watch all seven of your videos, including:
Video 1 – Intro
Video 2 – Account Set-up
Video 3 – Managing Your Profile
Video 4 – Your Bibliography
Video 5 – Sales Information
Video 6 – Amazon Author Rank
Video 7 – Customers Reviews and Editorial Reviews
If you are a shy and introverted hermit who prefers to stay indoors and never come outside, then "Leverage Author Central" is not for you. Because this training puts your name up in big neon lights.
For an author, the name of the game is fame and fortune. And if you can get people to like you, trust you, and believe in you, then your book sales must go up.
If you set up your Amazon Author Central account and provide the information that Author Central requests, and you don't see an increase in book sales in the next 30 days as a result, just ask us for a refund, and we will give it to you -- no questions asked.
If for any reason you are unsatisfied with this product, we offer a...
30-Day 100% Money-Back Guarantee
If you are at all concerned about whether we will be able to deliver on our promises or not, we do offer a 30-Day Money Back Guarantee on this offer.
If you decide that you want to take advantage of our Money-Back Guarantee, simply send an email to our support team at
support ~at~ thephantomwriters.com to make your request.
Please allow us up to 72-hours to process your refund request, as we do have lives off of the Internet too.
Also be advised that if you file a dispute with PayPal concerning your purchase of our products, our money-back guarantee offer will become null-and-void, and we will fight all disputes and chargeback requests processed within PayPal, with the intent to win the dispute.
Get Your Copy of this
Outstanding Training for Only...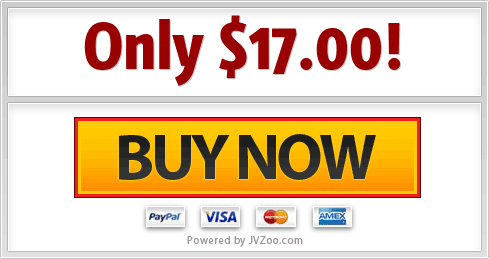 P.S. If for any reason you decide that you would like a refund on the product "Leverage Author Central", then drop us a quick note at our SUPPORT EMAIL address at: support ~at~ thephantomwriters.com.